DCR PRO CONCRETE RESURFACING
– Professional Concrete Floor Grinding in Sydney
Cost-effective Concrete Floor Grinding Services for surface grinding
DCR PRO CONCRETE RESURFACING offers you a top surface grinding service to remove old coatings like paint, sealer or even old spray pave in prep for resurfacing like Spray Pave or Epoxy.
DCR PRO CONCRETE RESURFACING has been in the market for years and we have been offering the best services related to topcoat removal for domestic and small commercial spaces. This includes a vacuum to minimise the dust during the process with the work done is 100% up to the expectation. Since the inception of the company in the market, it has ensured it provides top-notch services in Sydney, Greater Western Sydney, Illawarra, and Western Sydney.

In addition to this, the following are some of the reasons why hiring us for your concrete floor grinding is the best bet for you:


Cost-effective
Hassle-free service ascertaining your work does not get hampered
Versatility and Durable finish
Precision and closed attention to detailing
There are times when you will see dirt, dust , or dust,or paint accumulating on the surface of your concrete driveways, patios, pathways, or footpaths. Even after trying different cleaning techniques and methods, these cannot be removed. In such cases, you will need to hire professional service providers who are proficient in concrete floor grinding in Sydney. The professionals will not only remove the old coat but also make sure that the surface is properly and thoroughly cleaned so that you can get a new product.
Concrete Sealing Services in Sydney
Are you looking for professionals who can provide quality concrete sealing in Sydney? Do you want to improve the appearance of the concrete pathway or driveway?
We take into account all the requirements that lead to a precise sealing service. Our service is not only about removing the dirt and dust from the surface but also about making the surface breathable. Therefore, we use the best quality of sealer to make sure that your surface breathes.
We make use of nanotechnology on the surface in order to make your driveway not only clean but also durable. Our cleaning process provides a durable barrier against water and oils.
Being one of the reputed and reliable professional concrete sealing service providers in Sydney, we follow a streamlined sealing process in order to make sure that the purpose is fruitful and achieved.
Our process starts with analysing the type of surface impurities to deal with and using the sealants accordingly. We have different treatments for dirt and dust-laden concrete surfaces and a completely different one when it comes to oil cleansing. Our professionals apply the optimum amount of sealant and make sure that the surface has zero unpleasant odours or other impurities.
Apart from the sealing we also cater to the non-slip treatment of your surface to make it safe for each one of you. We follow every step right from pre-sealing to post-sealing in order to ensure you get the most ideal surface.
We strive to be in constant communication with our customers until the job is done. To get a free quote, or if you have questions or special requests, just drop us a line. We look forward to serving you!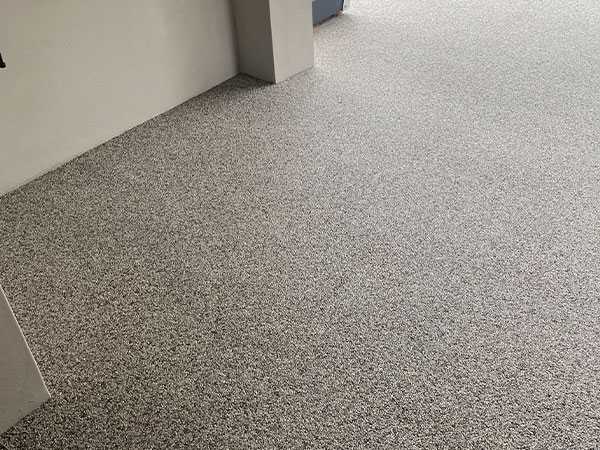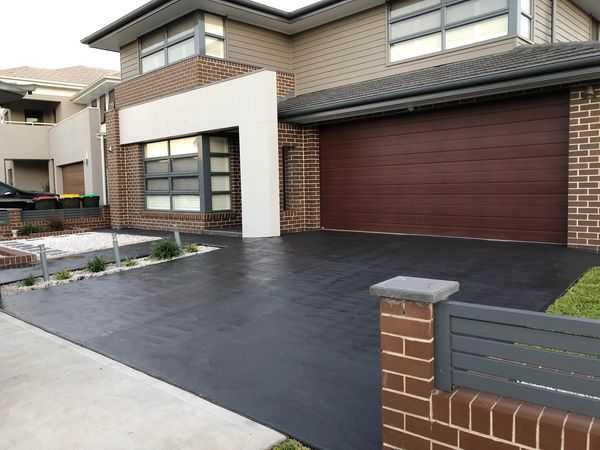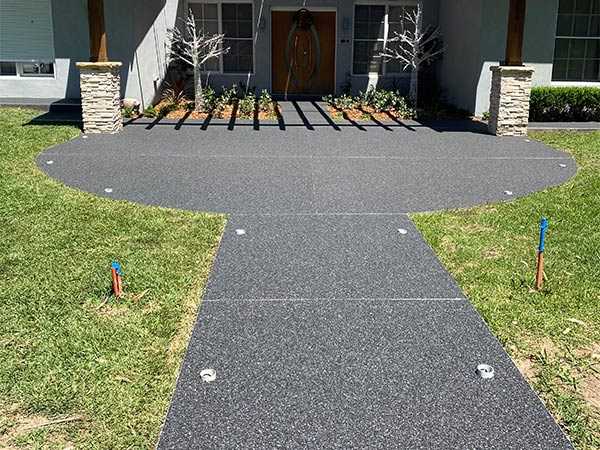 Hire the best company for coloured driveway sealer!

At DCR Pro Concrete Resurfacing we have dedicated ourselves to providing the best quality. This is one area of our work where we never compromise. We want to provide our clients with the best craftsmanship they have ever experienced. We have been working over the years and upping the bar in performance, affordability, and aesthetics. People know us all around New South Wales for the quality of work we provide to our clients.
The size of the project does not matter to us
It does not matter how small or big a project is. We treat all our concrete driveway repair work with equal respect.
We value all our customers, and they can have complete faith in our team member's' skill and experience of our team members, who are also as professional as it gets in this industry.
We are a name to reckon with
For concrete restoration work using products like coloured driveway sealer, we are the most preferred service providers in the region. Our team always uses the latest equipment and techniques for such work. This is how we offer long-term solutions with the highest efficiency to our clients. We work on both commercial and residential projects.
We provide our clients with complete peace of mind
We are a premium service provider in the region for driveway concreting work. We are the specialists our clients can trust because we can provide them with all the mental peace they need in such work. When our clients hire us to apply coloured driveway sealer, they can be sure we would do the job properly the first time itself. We would offer them the best quality of work too. When people try to hire a contractor for resurfacing driveways and other concrete surfaces, they should be sure they have the resources, and skill, to do the work.
We offer the best driveway resurfacing work
The most common issue that property owners face with their concrete surfaces such as driveways is a worn-out stencil. This happens because of wear and tear that results from all the vehicles being driven on such surfaces regularly. We use the best-coloured driveway sealer to do our work. In these cases, the stencil usually loses its actual pigment colour. This exposes the layer of concrete underneath. The thing with driveway resurfacing is there are plenty of colours to choose from. One of the most popular options in this context is gun-metal grey.
The benefits of using concrete for these surfaces
Every residential property in the region uses concrete for its driveways. Therefore, our coloured driveway sealer work is so important for our clients. The benefit of using concrete for driveways is that it is a durable material. It can stand the test of time with ease, give, or take for at least 35 years. With maintenance and the right care, the surface could last in prime condition for 50 years too! One of the biggest advantages one gets from concrete is its ability to maintain its structural integrity even in the harshest of weather.
We strive to be in constant communication with our customers until the job is done. To get a free quote, or if you have questions or special requests, just drop us a line. We look forward to serving you!
Does the driveway sealer come in various colours?
Yes, one gets coloured driveway sealer these days. There are plenty of options that our clients have. However, the most popular options, in this case, are the likes of Dark greys and Charcoals. This is good for the health of the surface in question. It helps that these products can be used readily, and they offer a high level of performance too. They play a major role in protecting these entrances and parking spaces in our clients' homes.
Can I seal old concrete?
Yes, old concrete can be sealed. One of the best tools to use for this is a coloured driveway sealer. One can always reseal it – or even seal it for the first time – provided it has been sealed earlier. Therefore, before attempting such a project, it is important to make sure that the surface in question has been sealed earlier. In case a sealer has been used previously, it needs to be removed through means such as grinding or acid etching. In case the previous sealer is compatible, there is no need to do all that. ding water needs to be removed. Therefore, it is better to get help from professionals like us to do such work.