DCR PRO CONCRETE RESURFACING
– Professional Concrete Floor Grinding in Sydney
Cost-effective Concrete Floor Grinding Services for surface grinding
DCR PRO CONCRETE RESURFACING offers you a top surface grinding service to remove old coatings like paint, sealer or even old spray pave in prep for resurfacing like Spray Pave or Epoxy.
DCR PRO CONCRETE RESURFACING has been in the market for years and we have been offering the best services related to topcoat removal for domestic and small commercial spaces. This includes a vacuum to minimise the dust during the process with the work done is 100% up to the expectation. Since the inception of the company in the market, it has ensured it provides top-notch services in Sydney, Greater Western Sydney, Illawarra, and Western Sydney.

In addition to this, the following are some of the reasons why hiring us for your concrete floor grinding is the best bet for you:


Cost-effective
Hassle-free service ascertaining your work does not get hampered
Versatility and Durable finish
Precision and closed attention to detailing
There are times when you will see dirt, dust , or dust,or paint accumulating on the surface of your concrete driveways, patios, pathways, or footpaths. Even after trying different cleaning techniques and methods, these cannot be removed. In such cases, you will need to hire professional service providers who are proficient in concrete floor grinding in Sydney. The professionals will not only remove the old coat but also make sure that the surface is properly and thoroughly cleaned so that you can get a new product.
Concrete Sealing Services in Sydney
Are you looking for professionals who can provide quality concrete sealing in Sydney? Do you want to improve the appearance of the concrete pathway or driveway?
We take into account all the requirements that lead to a precise sealing service. Our service is not only about removing the dirt and dust from the surface but also about making the surface breathable. Therefore, we use the best quality of sealer to make sure that your surface breathes.
We make use of nanotechnology on the surface in order to make your driveway not only clean but also durable. Our cleaning process provides a durable barrier against water and oils.
Being one of the reputed and reliable professional concrete sealing service providers in Sydney, we follow a streamlined sealing process in order to make sure that the purpose is fruitful and achieved.
Our process starts with analysing the type of surface impurities to deal with and using the sealants accordingly. We have different treatments for dirt and dust-laden concrete surfaces and a completely different one when it comes to oil cleansing. Our professionals apply the optimum amount of sealant and make sure that the surface has zero unpleasant odours or other impurities.
Apart from the sealing we also cater to the non-slip treatment of your surface to make it safe for each one of you. We follow every step right from pre-sealing to post-sealing in order to ensure you get the most ideal surface.
We strive to be in constant communication with our customers until the job is done. To get a free quote, or if you have questions or special requests, just drop us a line. We look forward to serving you!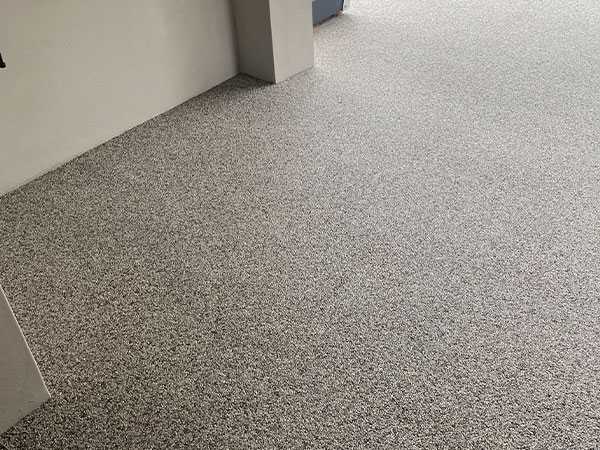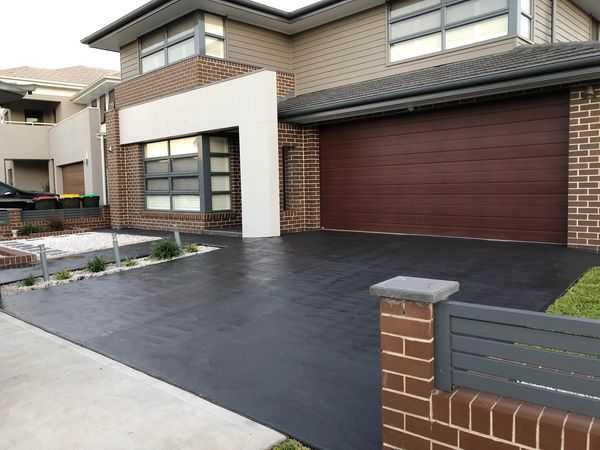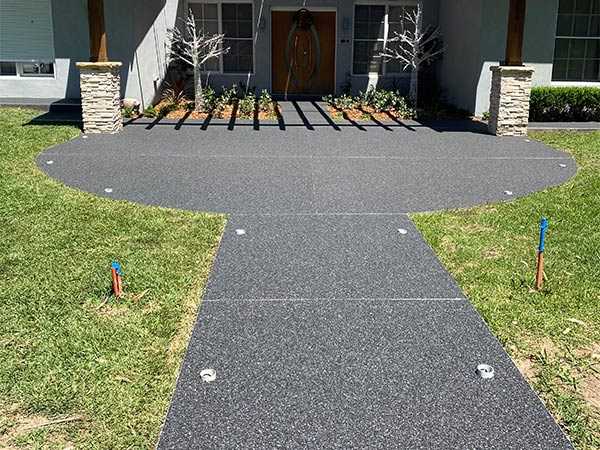 Coloured Driveway Sealer and Grinder
Concrete Resurfacing Service From DCR PRO CONCRETE RESURFACING – The Best Way To Transform Your Existing Concrete Surfaces. Concrete is a highly durable substance that can easily withstand foot traffic, different types of weather, extreme heat like fire, and automotive traffic. But it is not a miracle material that will stand up to every type of wear and tear indefinitely. Therefore, a concrete floor will start to deteriorate over time without proper care, and cracks start to form. As a result, the concrete surface starts showing stains. When these things happen, the concrete surface doesn't look good anymore and, in these cases, only the concrete resurfacing service offered by DCR PRO CONCRETE RESURFACING Sydney can help. Concrete resurfacing is a budget-friendly method of converting the outworn and tired slab or path. DCR PRO CONCRETE RESURFACING has years of experience in rejuvenating concrete surfaces for different industrial, commercial, and residential applications.
We strive to be in constant communication with our customers until the job is done. To get a free quote, or if you have questions or special requests, just drop us a line. We look forward to serving you!