Highly Durable Epoxy Flooring
DCR PRO CONCRETE RESURFACING – The Best Epoxy Flooring In Sydney
DCR PRO CONCRETE RESURFACING is a specialist in epoxy flooring in Sydney. We prepare all kinds of applications and apply them wherever our clients want them to be done. We can provide your concrete floors with an epoxy floor coating that is at par with industry standards. Our epoxy floor coatings are durable, and they are anti-slip as well. These are resin-based products that are attractive and highly functional. It is also rather easy to maintain and clean them.
Doing the best for you
We are always focused on providing the best possible services.
For this, we use the finest epoxy flooring in Sydney in terms of quality. You can be sure that our products and our services will exceed your expectations in every possible way. Our staff is qualified, our estimators are immensely experienced, and our managers are fully committed to making sure that we can satisfy you. We work from the time we get the first inquiry from you until the time your project has been completed.

Epoxy and Urethane flooring is a beautiful high end finish for garages and indoor/outdoor areas.
You can create your own designer custom look with a hard-wearing epoxy floor coating incorporating decorative paint flakes from a huge selection of colours, shapes, and sizes.
Our very popular black and white chips are a great finish and cost-effective. We can also provide Metallic chips, Bright colours, light colours, marble and stone look chips and you can even have glow in the dark paint chips.
Our process for epoxy is in a number of stages-
1st we grind the floor and even out as many imperfections as possible.
2nd we apply an Epoxy prime/ base coat
3rd we apply the topcoat of epoxy and the paint flakes
4th and last step two coats of Urethane are then applied to protect your decorative epoxy flooring.
Each step must be dried before moving onto the next, this process takes roughly 3- 4 days depending on the side of your space.
We strive to be in constant communication with our customers until the job is done. To get a free quote, or if you have questions or special requests, just drop us a line. We look forward to serving you!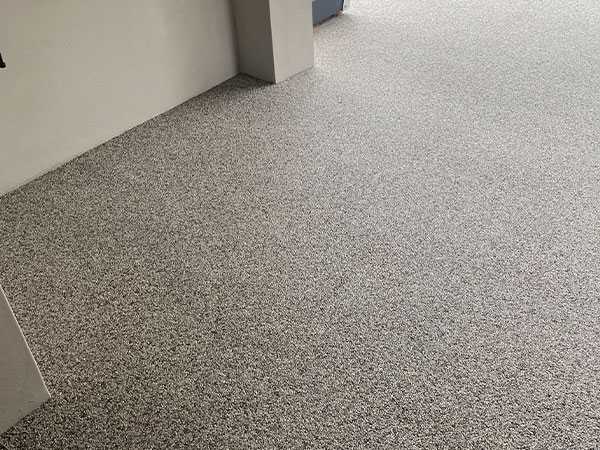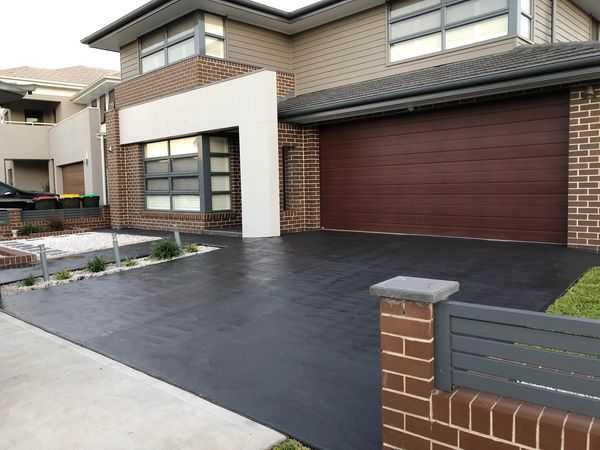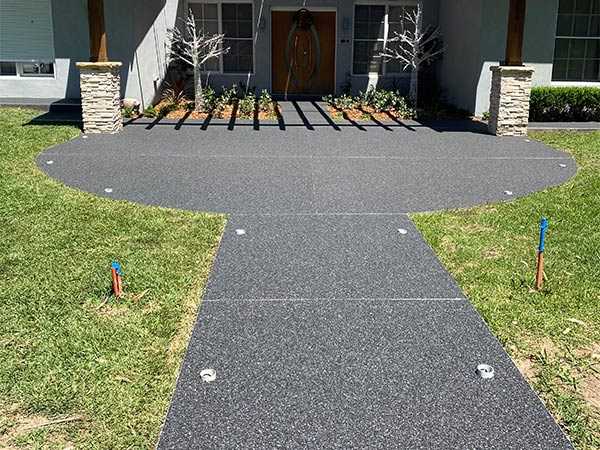 Complete Concrete Resurfacing Solutions
Concrete Resurfacing Service From DCR PRO CONCRETE RESURFACING – The Best Way To Transform Your Existing Concrete Surfaces. Concrete is a highly durable substance that can easily withstand foot traffic, different types of weather, extreme heat like fire, and automotive traffic. But it is not a miracle material that will stand up to every type of wear and tear indefinitely. Therefore, a concrete floor will start to deteriorate over time without proper care, and cracks start to form. As a result, the concrete surface starts showing stains. When these things happen, the concrete surface doesn't look good anymore and, in these cases, only the concrete resurfacing service offered by DCR PRO CONCRETE RESURFACING Sydney can help. Concrete resurfacing is a budget-friendly method of converting the outworn and tired slab or path. DCR PRO CONCRETE RESURFACING has years of experience in rejuvenating concrete surfaces for different industrial, commercial, and residential applications.