Best Slip Resistant Products For Outdoor Concrete Surfaces
Best Slip Resistant Products For Outdoor Concrete Surfaces
Our Specialised Resurfacing System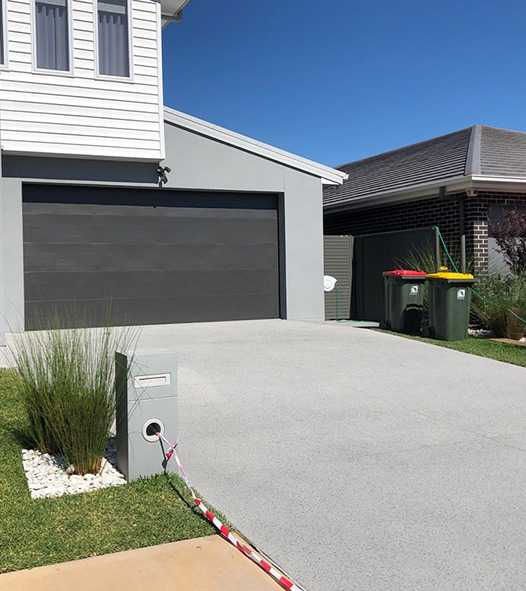 Complete Concrete Resurfacing Solutions
The Best Way To Transform Your Existing Concrete Surfaces
Concrete is a highly durable substance that can easily withstand foot traffic, difference in weather, extreme heat like fire, and automotive traffic. But it is not a miracle material that will stand up to every type of wear and tear indefinitely. Therefore, a concrete floor will start to deteriorate over time without proper care, and cracks start to form. As a result, the concrete surface starts showing stains. When these things happen, the concrete surface doesn't look good anymore and, in these cases, only the concrete resurfacing service offered by DCR PRO CONCRETE RESURFACING Sydney can help.
We Pay Close Attention to Detail
Outdoor retreats are the perfect way to create an extension of your alfresco living area, creating ambience and a relaxed atmosphere.
We can help you achieve your outdoor space with products that are durable, low maintenance & on-trend.
Personalised Colours & Custom Designs Available
We don't like to admit it, but first impressions do count. Custom designed can ensure your driveway, entranceway and landscape design get your neighbours talking - in a good way!

can be used on any surface or location.

far less expensive than stone or tile products.

only a sweep, hose & seal required!

the products used in concrete are in abundance, and you only mix what you need so there's no wastage.

creates the same look as expensive tiles or stone.
We strive to be in constant communication with our customers until the job is done. To get a free quote, or if you have questions or special requests, just drop us a line. We look forward to serving you!
Concrete Driveway Resurfacing Services in Western Sydney
Concrete resurfacing is not just about high traffic floor surfaces. Almost any type of concrete surface can be resurfaced to bring back its previous glory or to give it a new colour. Most of the outdoor concrete surfaces in Western Sydney fade faster than the indoor counterparts and resurfacing can help to bring the surfaces back like new.
Resurfacing concrete floors can be beneficial in many ways. Driveway concrete resurfacing can have a great impact on the overall value and appeal of your property. Here is how concrete resurfacing can help.
It enhances the aesthetic value of the properties: In terms of looks, concrete resurfacing can breathe new life to the commercial or residential property. Additionally, this coating makes things functional.
It has a longer lifespan: Concrete often deteriorates in the weather conditions. Concrete driveways often chips due to the rain and summer heat. Then it causes bumps and holes. But driveway concrete resurfacing helps the driveway to last for years.
It adds value to the property: A new concrete coating can completely change the way how people see the property. Moreover, with a shiny new coating, you can experience an increase in your property price almost immediately.
So, resurfacing concrete is more cost-effective than replacing it, and DCR PRO CONCRETE RESURFACING is one of the best names in Western Sydney., We can help you to convert your existing, old concrete surfaces into new and beautiful surfaces. At this company, we offer a clean and quick damage-free concrete resurfacing job that is complemented with great customer service, excellent workmanship, and clean up.
This way, the concrete resurfacing job offered by our company can work as a permanent solution to the ugly concrete areas, which can detract from the values of the properties. Another best thing about the concrete resurfacing job that we do in Western Sydney is that it is available in different shades, textures, and designs.
What makes our resurfacing concrete special?
The concrete resurfacing job that we offer is twice as durable as regular concrete and therefore it is perfect for the heavy traffic areas
Concrete resurfacing is stain and oil resistant and therefore oil and dirt can easily be cleaned from this surface.
Concrete resurfacing offers permanent bonding and it is also fade resistant
Driveway concrete resurfacing can effectively repair cracks on the concrete driving surface