Best Slip Resistant Products For Outdoor Concrete Surfaces
Best Slip Resistant Products For Outdoor Concrete Surfaces
Our Specialised Resurfacing System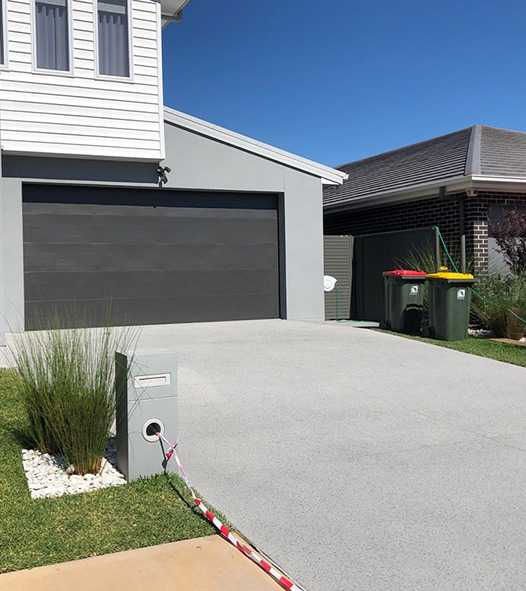 Complete Concrete Resurfacing Solutions
The Best Way To Transform Your Existing Concrete Surfaces
Concrete is a highly durable substance that can easily withstand foot traffic, difference in weather, extreme heat like fire, and automotive traffic. But it is not a miracle material that will stand up to every type of wear and tear indefinitely. Therefore, a concrete floor will start to deteriorate over time without proper care, and cracks start to form. As a result, the concrete surface starts showing stains. When these things happen, the concrete surface doesn't look good anymore and, in these cases, only the concrete resurfacing service offered by DCR PRO CONCRETE RESURFACING Sydney can help.
We Pay Close Attention to Detail
Outdoor retreats are the perfect way to create an extension of your alfresco living area, creating ambience and a relaxed atmosphere.
We can help you achieve your outdoor space with products that are durable, low maintenance & on-trend.
Personalised Colours & Custom Designs Available
We don't like to admit it, but first impressions do count. Custom designed can ensure your driveway, entranceway and landscape design get your neighbours talking - in a good way!

can be used on any surface or location.

far less expensive than stone or tile products.

only a sweep, hose & seal required!

the products used in concrete are in abundance, and you only mix what you need so there's no wastage.

creates the same look as expensive tiles or stone.
We strive to be in constant communication with our customers until the job is done. To get a free quote, or if you have questions or special requests, just drop us a line. We look forward to serving you!
Anti-Slip Concrete Driveway Resurfacing Services in Illawarra
DCR PRO CONCRETE RESURFACING – The Best Concrete Resurfacing In Illawarra
Are you looking for anti-slip driveway resurfacing in Illawarra that can change the way your property looks? Then you should be coming to us at DCR PRO CONCRETE RESURFACING. We are the specialists as far as such work is concerned. You can call us the one-stop-shop for such projects. We have been working for many years and this has provided us with immense experience in this regard as well. We also have technicians who have all the skills that you need to perform such work in the best possible way.
What is concrete resurfacing?
The best description of concrete resurfacing is where your paved areas are rejuvenated.
In concrete resurfacing in Illawarra, we first build a slim layer of resurfacing concrete on your concrete or asphalt surface. This is done so that the paved area lasts long and looks good as well. Thanks to such work, your concrete pavement becomes a lot smoother and more robust. This happens even as the surface in question starts to stiffen and cure. As soon as the surface dries you can start using it.
Resurfacing increases the kerbside appeal of your property
When your property looks good it gets a lot of attention.
This is one reason why so many people avail of services such as anti slip driveway resurfacing in Illawarra. Nowadays looks are highly important. If your property has a pleasing appearance it is good for you as well. After all, your property reflects your values – both from a business and a personal perspective. It shows how stylish you are. People always like things that are beautiful to look at. It could be the guests coming to your house. It could also be the customers who feel a sense of welcome when your business premises are well decorated.
How can we help you with our work?
When you ask us to do your concrete resurfacing in Illawarra, you can be sure of great results. No longer will your driveways look the way they used to earlier – ugly and old. We will make them look just as good as they did when they were new, if not better. Are you a homeowner who is trying to get new buyers, new tenants, or get a good value on your real estate asset? The first thing that you will need in that case is a concrete outdoor surface that is great to look at. This way you can save a whole lot of money as well.