Best Slip Resistant Products For Outdoor Concrete Surfaces
Best Slip Resistant Products For Outdoor Concrete Surfaces
Our Specialised Resurfacing System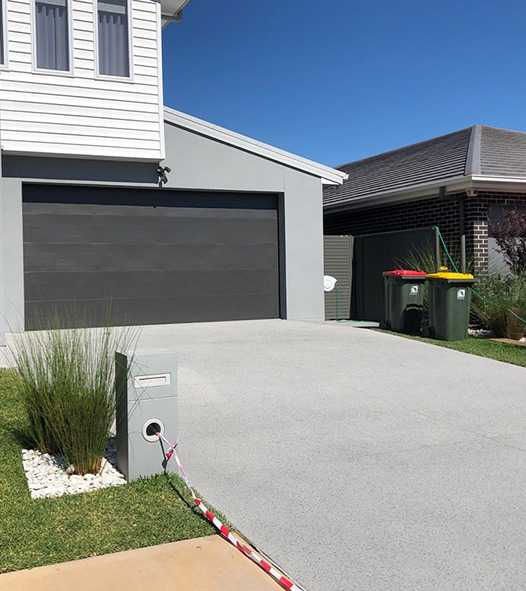 Complete Concrete Resurfacing Solutions
The Best Way To Transform Your Existing Concrete Surfaces
Concrete is a highly durable substance that can easily withstand foot traffic, difference in weather, extreme heat like fire, and automotive traffic. But it is not a miracle material that will stand up to every type of wear and tear indefinitely. Therefore, a concrete floor will start to deteriorate over time without proper care, and cracks start to form. As a result, the concrete surface starts showing stains. When these things happen, the concrete surface doesn't look good anymore and, in these cases, only the concrete resurfacing service offered by DCR PRO CONCRETE RESURFACING Sydney can help.
We Pay Close Attention to Detail
Outdoor retreats are the perfect way to create an extension of your alfresco living area, creating ambience and a relaxed atmosphere.
We can help you achieve your outdoor space with products that are durable, low maintenance & on-trend.
Personalised Colours & Custom Designs Available
We don't like to admit it, but first impressions do count. Custom designed can ensure your driveway, entranceway and landscape design get your neighbours talking - in a good way!

can be used on any surface or location.

far less expensive than stone or tile products.

only a sweep, hose & seal required!

the products used in concrete are in abundance, and you only mix what you need so there's no wastage.

creates the same look as expensive tiles or stone.
We strive to be in constant communication with our customers until the job is done. To get a free quote, or if you have questions or special requests, just drop us a line. We look forward to serving you!
Concrete Driveway Resurfacing Services in Greater Wester Sydney
DCR PRO CONCRETE RESURFACING – The Best Driveway Concrete Resurfacing In Greater Western Sydney
Are you looking for the best driveway concrete resurfacing in Greater Western Sydney? In that case, DCR PRO CONCRETE RESURFACING is your best option. Our organisation was established to provide people in Sydney with the best products and concreting services. Our team comprises professionals who have the highest levels of skill and specialisation in such work. Our services are highly creative and excellent. We've been around for several years and each year we have improved. As far as the quality of workmanship and technology used in such work is concerned we are the best.
We are proud to say that when it comes to driveway concrete resurfacing in Greater Western Sydney, it does not get any better than us. We are also immensely proud of the fact that we are a true-blue Australian company. We have also been certified by all the leading trade associations in the region
Our prices
We do provide a high standard of services in this regard. However, that does not mean we will punch a hole in your pocket for our services. We are pretty reasonable with the money that we ask for our work.
At the same time, this does not mean that we will sacrifice the quality of our driveway concrete resurfacing in Greater Western Sydney work. We have a team of only as many experts as we need for your job. We are also adept at restricting the overheads. Most important of all, we are immensely happy to share our savings with you.
Ready to work with you
As a top organisation in the sector, we are always more than willing to work with you. We are always keen to do it to the best of our abilities.
We love the work that we do to earn our livelihood. This is reflected in the quality of driveway concrete resurfacing in Greater Western Sydney that we can do for you. Therefore, we are always looking to do the best job that we can for you.
The growing popularity of concrete resurfacing
Concrete resurfacing has become something of a trend these days. It has become extremely popular especially in Sydney. Since this is a new kind of concrete work a lot of people tend to be interested in having it done.